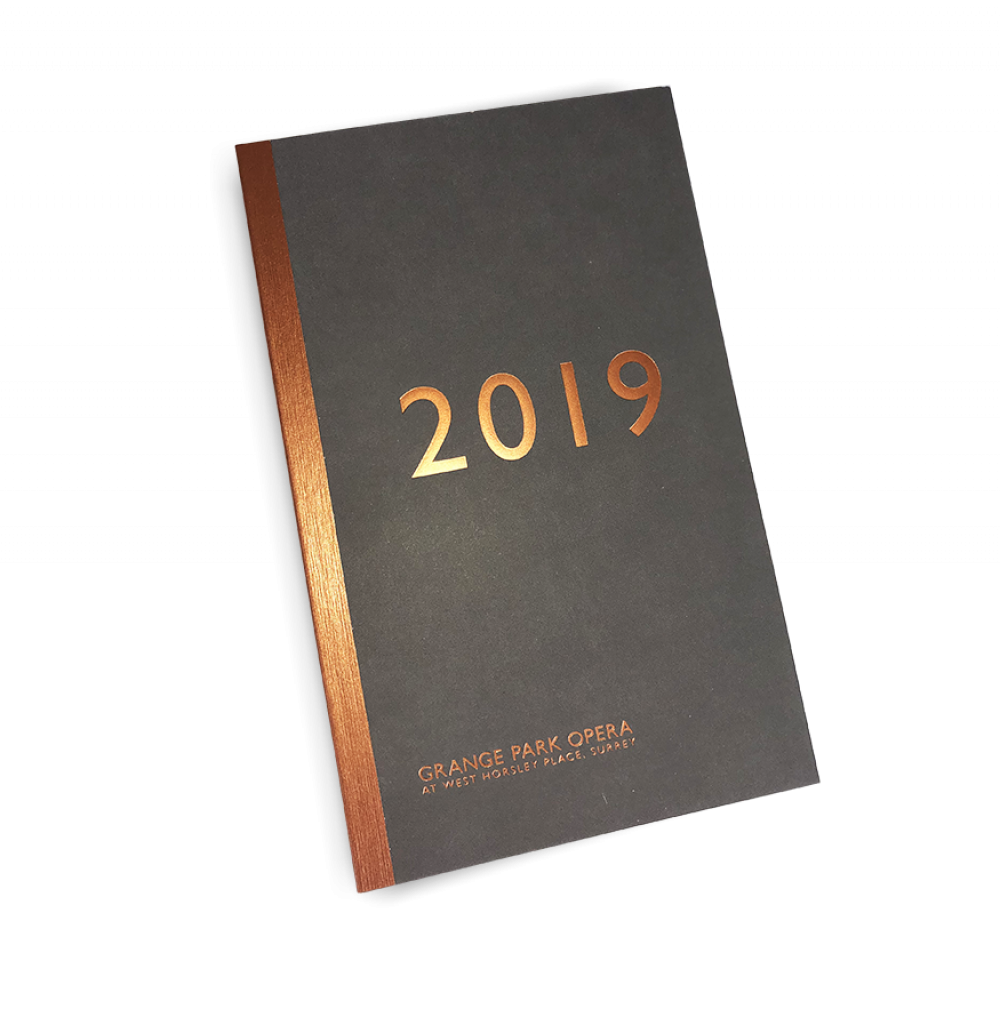 Blog
Grange Park Opera Season Brochure
Grange Park Opera is a major player among in the great tradition of British Summer opera country house festivals. Productions are world class, often with performers of global renown who take to the stage at the brand new purpose-built #TheatreInTheWoods nestled on the grounds of the impressive West Horsley Place stately home in leafy Surrey.
The annual Season Brochure is Grange Park Opera's primary print assignment to reveal the new season to its discerning audience, both returning & prospective. The job is meant to entice opera visitors, help them pick the shows they plan on attending & of course purchase tickets; we also facilitate the mailing to over 5,000 recipients. Furthermore, the brochure sets the tone for subsequent print jobs throughout the Summer season.
As Grange Park Opera receives no government funding, balancing budget constraints while still remaining sophisticated to reflect the understated luxury of the Grange Park opera experience is paramount.
Grange Park Opera's Marketing Manager, Rebecca, was visiting our Rugby facilities for a "press-pass", and while rummaging our archive noticed a layflat bound brochure with a metallic spine tape adorning the cover and a ribbon bound into the spine. She immediately thought the concept would work well for her next Season Brochure and wondered whether we could help her emulate the look and feel.