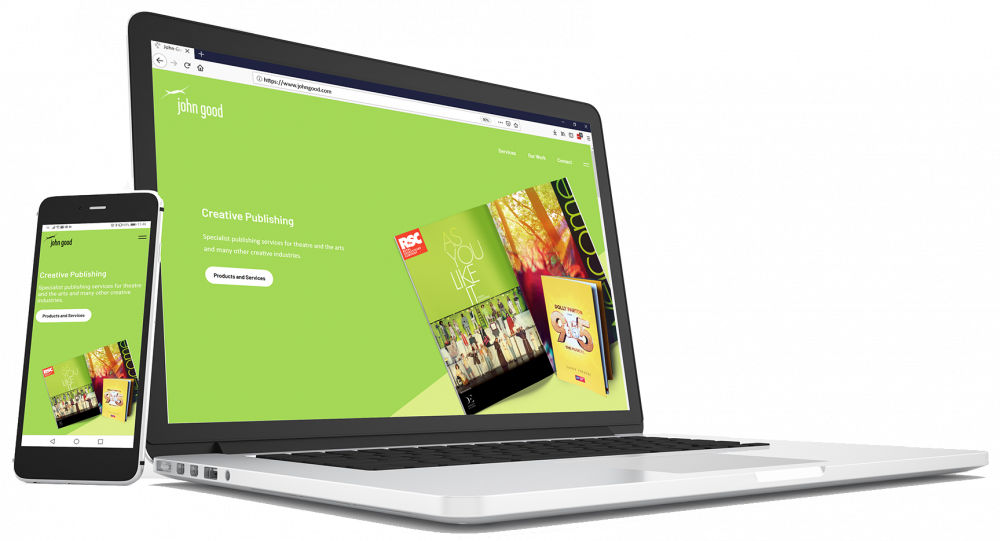 Blog
The rebirth of the John Good Website
The previous John Good website was developed in 2011 using the .net based Umbraco content management system. Nine years on, web standards and customer expectations have progressed extensively. By 2018, the site was looking tired and confusing and no longer reflected the premium brand we work hard to cultivate.
So, in December 2018 we embarked on the design and development of a new John Good website with a web design agency called Internet Dreams Studio. Our brief to them was to help us better showcase our abilities with a smart, modern, fresh website that demonstrates our skills and successes; we wanted something that acts as a shop window, communicating the very best of what we can do and encourages new clients to try our products and services.
During the first quarter of 2019, we worked with the studio to create a bold new concept, building on John Good's pedigree as the UK's leading publisher and printer for the arts. The designs are modern, responsive, colourful, clean and uncluttered and allow visitors to explore the different kinds of work we can do for them, with examples and case studies.
Once finalised, the designs were coded into a website in March whilst we gathered editorial content and images to populate the site and inform its visitors.
The result is clear to see. The new John Good website has a distinctly different feel, whilst ensuring the brand values we stand for are maintained. It demonstrates some great examples of work which we are proud of and provides a fantastic basis for the next stage of our digital journey as we launch our new social media strategy to ensure we better communicate our skills and successes to existing and future customers alike.
We hope you enjoy it.