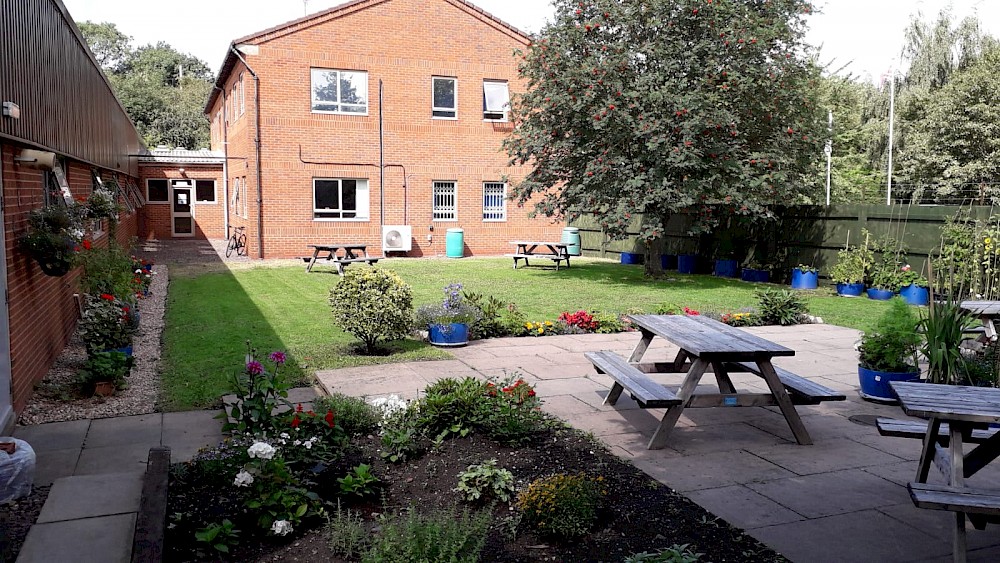 Blog
We made something beautiful
We have excellent premises at our Rugby head office. However, our large but uninspiring courtyard did not seem particularly welcoming. We found the space was not being used to its full potential and a plan began to emerge.
Galvanised by our Accounts Manager, Doreen, a team of colleagues assembled to cultivate and transform the space. We shaped borders, laid gravel, planted bedding plants, summer bulbs and fence climbers. We even cut barrels of water-based paint, creating pots for vegetables!
We now feel this is our garden to share, reflecting the John Good can-do community culture. Colleagues are using the facility for al fresco meetings with suppliers and customers. The space is happily evolving and we have already used it for fun staff BBQs and fundraising events for local and national charities. We continue to encourage everyone to participate in the up-keep and maintenance.
The success of the new green space encouraged Doreen to further rally the troops and lend her green fingers to the frontage of the building as well.  We even participated in our borough's Year of Green Action, by way of a submission to the Rugby in Bloom competition. While we did not make it onto the podium, springing into action for our work environment and the wider community has been very rewarding. We've created and made something beautiful!